our clients
SecureWorks is a market leading provider of world-class information security services with over 2,600 clients worldwide spanning North America, Latin America, Europe, the Middle East and the Pacific Rim. Organizations of all sizes, including more than ten percent of the Fortune 500, rely on SecureWorks to protect their assets, improve compliance and reduce costs. The combination of strong client service, award-winning security technology and experienced security professionals makes SecureWorks the premier provider of information security services for any organization. Positioned in the Leader's Quadrant of Gartner's Magic Quadrant for MSSPs, SecureWorks has also won SC Magazine's "Best Managed Security Service" award for 2006, 2007, 2008 & 2009 and has been named to the Inc. 500, Inc. 5000 and Deloitte lists of fastest-growing companies.
Prudential Financial Services, New Jersey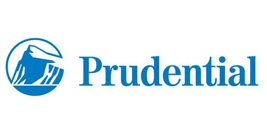 Unatek on the TCBA Team performed Sarbanes-Oxley Act (SOX) compliance audits on the Prudential Financial and accounting applications in New Jersey.
Prudential Financial is a financial services leader with approximately $580 billion of assests under management as of June 30, 2009. It has operations in the United States, Asia, Europe and Latin America.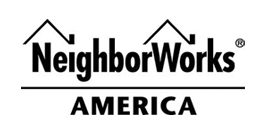 Unatek on the TCBA Team conducted IT security and physical security audit inside the network system and within the security perimeter of Neighborhood Works of America.
NeighborWorks America, local NeighborWorks organizations and Neighborhood Housing Services of America make up the NeighborWorks system, which has successfully built healthy communities since 1978. Together, with national and local partners, NeighborWorks creates new opportunities for residents while improving communities.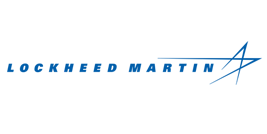 Unatek as a subcontractor to HI-TEC Associates provided technical/re-engineering support to Lockheed Martin's Next Generation Intrusion Detection System project.
Headquartered in Bethesda, MD, Lockheed Martin is a global security company that employs about 146,000 people worldwide and is principally engaged in the research, design, development, manufacture, integration and sustainment of advanced technology systems, products and services. The corporation reported 2008 sales of $42.7 billion.
As a global security and information technology company, the majority of Lockheed Martin's business is with the U.S. Department of Defense and the U.S. federal government agencies. In fact, Lockheed Martin is the largest provider of IT services, systems integration, and training to the U.S. Government. The remaining portion of Lockheed Martin's business is comprised of international government and some commercial sales of our products, services and platforms.
Johns Hopkins University Applied Physics Laboratory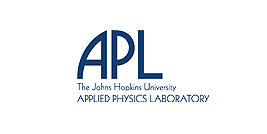 The Applied Physics Laboratory (APL) is a not-for-profit center for engineering, research, and development. APL is a division of one of the world's premier research universities, Johns Hopkins. Our 399 -acre campus, is north of Washington, DC, and home to 4,300 men and women. APL recruits and hires the best and the brightest from top colleges, 68% of which are engineers and scientists. APL works on more than 400 programs that protect our homeland and advance the nation's vision in research and space science, at an annual funding level of about $800 Million. APL is also designated as a University Affiliated Research Center (UARC).
APL solves complex problems that present critical challenges to the nation. That's how APL decided what work they will pursue, and it's how they've chosen to benchmark their success. APL`s work reflects a depth of expertise that allows them to take on a surprisingly broad range of programs, and their sponsor base includes most of the nation's pivotal government agencies.
Washington Suburban Sanitary Commision
Established in 1918, today WSSC is among the largest water and wastewater utilities in the nation, with a network of nearly 5,600 miles of fresh water pipeline and more than 5,400 miles of sewer pipeline. Our service area spans nearly 1,000 square miles in Prince George's and Montgomery counties serving 1.8 million residents through approximately 460,000 customer accounts. WSSC drinking water has always met or exceeded federal standards.
PCC Technology Group, LLC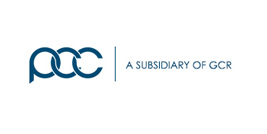 PCC is a leading provider of cloud-based applications (both on and off premise). The company operates throughout the United States and globally to deliver high quality software services. PCC helps its customers provide enhanced services in a more efficient manner to their customers and constituents. Their software tools solve business problems by providing decision support, enhancing productivity and improving quality.
PCC is basically a Software-as-a-Service (SaaS) company that has deployed horizontal public and private cloud platforms that incorporate mobile and business social features in the areas of corporation management, campaign finance and election administration. PCC has successfully deployed systems throughout the United States and globally for enterprise and institutional clients serving more than 100 million constituents. PCC services include: application outsourcing, eGovernance, eSolutions, system integration, strategic planning and contract professional staffing. PCC Technology Group has earned a reputation as New England's leading provider of IT services.